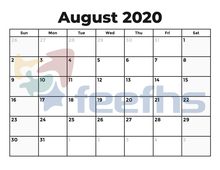 We are excited to give you a sneak-preview of our 2020 conference, held in Salt Lake City from August 3rd – 7th. This year we will offer four simultaneous classes.
Our conference will also include several new speakers, including speakers that haven't presented for several years, such as Prof. Roger Minert, Kory Meyerink, Janette Silverman, Daniel Horowitz, and Ceil Jensen. The complete list of speakers in alphabetical order is listed at the bottom of this page.
The full schedule (with times and room assignments) will be published very soon.
Pre-Conference
As in past years, the first two days are taught as hands-on workshops. As of now, we have confirmed the following workshops:
Mapping Your Ancestors: How to Personalize Vintage Maps – Migration, Emigration, and Immigration
Tracing Immigrant Origins
Working with Various German Documents
Main Conference
So far, we have chosen the following classes:
Russian track
Russian (Soviet) WWI and WWII Military Records Online and in Archives
Russian Church Record
Russian Government Records
Russian Maps & Gazetteers
Russian Research Case Study
Russia Online Sources
Baltic States Research
Germans from Russia / Russo-German tracks
Germans from Russia: An Overview
Germans from Russia: Revision Lists
Germans from Russia: Locating the Town with Websites and Gazetteers
Coming from the East: Little Known Resources for Tracing Germans from Russia
Russian resources for Russo-German research
Polish track
Introduction to Polish Research
Polish Historical Geography
Genealogy Societies - A Survey Genealogy Societies in North America and Poland
Advanced Polish Genealogy - Sto Lat: A Modern Guide to Polish Genealogy
Polish Online Research Part 1 - Introduction and Russian Partition
Polish Online Research Part 2 - Prussian and Austro-Hungarian Partitions
The Blue Army, Grey Samaritans, & the White Cross: Polish Americans in France, 1917-1920
Mipolonia.net—A Genealogical Toolbox
Finding Polish Records
Reading Polish Records
Austro-Hungarian track
I have a place name! Now what? Identifying Place Names in the lands of the Austrian-Hungarian Empire
Introduction to Hungarian research
Austrian Family History Research
Austro-Hungarian Empire Geography
Austrian Military Research
You think FamilySearch has everything? Think twice. Offline sources for Croatian genealogy.
Online and offline sources for Slovenian genealogy.
Jewish track
Challenges in Jewish Ancestral Research
When Gravestones Lie
Crossing the Ocean: Finding Your European History
Immigration History: Laws, Documents and the Story Within
Reuniting Holocaust Survivors
Introduction to Reading Hebrew Handwriting: Circumcision & Burial Records
Jewish Research in Hungary
Basics of Jewish Genealogy
German track
Early German Immigration—Where they came from, where they settled, and when they migrated
Has it Already Been Done? German Compiled Records
Introduction to German Phonetics as it Applies to the Spelling of Personal Names (or: "How can Tiefendörfer and Diependerper be the same family?")
Matricula-online.eu. Even better than Archion.de?
Essential Resources for Research in Pomerania,
Essential Resources for Research in East and West Prussia
An overview of FamilySearch.org, online sources, connections and more. Beginning German Research
German Geography
Meyers Gazetteer now Online: Indexed and fully Searchable
German Internet - Some Very Useful Websites
Using Historical newspapers learn more about your German Ancestor
Strategies for solving German research problems
Find Your German Ancestor Now!
Silesia or Schlesien? Which is it? It's BOTH!
Facebook or FamilySearch Communities? Stumped on how social media may be a benefit to your German research?
German Census Records & Civil Registration Records
German Church Records & Beyond: Deepening Research With Town Records
Resources track
Working in Records Containing Mixed Languages
What Were You Thinking?
Using My Heritage Search Engine for Eastern Europe Research
Plan Your Roots Trip to Eastern Europe Efficiently
Hiring a Local Genealogist in Eastern Europe
DNA track
[Classes not confirmed yet]
Speakers for the 2020 conference in alphabetical order (by family name):
Adam, Edie Jensen, Ceil Levine, Lindsay Sambunjak, Lidija
Adams, Annette Johnson, Baerbel Meyerink, Kory Sher, Joanne M.
Andrus, Camille Jones, Daniel Meynes, Jilline Silverman, Janette
Edlund, Thom Juengling, Fritz Minert, Roger P. Trotter, Suzanne M.
Everett, Joe Kacprzak, Aleksandra Nagy, Valentyna Vance, Ellie
Horlacher, Gary Kaiser, Taieno Nelson, Greg Weinberg, Susan
Horowitz, Daniel Learman, Hal Pohontsch, Milan