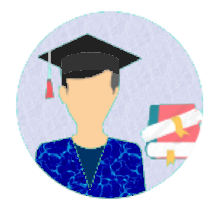 The FEEFHS board decided once again to offer full-time university or college students with a valid student-ID free admission to the 2022 FEEFHS conference.
The student-ID must be valid at the time of the conference in late July 2022. When registering online, the student is required to attach a PDF or JPG of his/her university ID toward the end of the registration process (at least 24 hours prior to the conference). After the validity of the ID is approved, the student will have access to the physical conference in Salt Lake City (or if Corona insists, to the online conference and all the recordings afterwards). This discount applies to any university or college student within the United States and Canada.
Every attendee needs to create a user account before the sign-up for the conference can happen. When creating the account, students choose the option "Student", and all the discounts mentioned above will be applied at the end of the checkout process. Please wait with the creation of an user account until the registration to the 2022 conference is open.
With this, the FEEFHS board hopes to ignite more interest in East European genealogy in the younger generation.