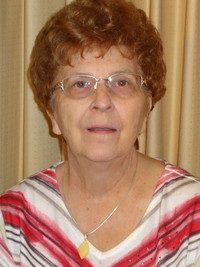 Job Title
Family History Researcher
Biography
Cynthia Spurgat Jacobson has been a family history researcher for 23 years. She has attended 13 FEEFHS conferences where she learned research strategies for ancestral research in The Duchy of Warsaw, Suwalki Province in the Russian Empire before becoming a presenter in 2010, 2014 and 2015. She is a member of the Germanic Genealogy Society where she helped author the "Gleanings" column from 2001 to 2011 for the Germanic Genealogy Journal and presently serves as a content editor. In 2013 she helped write the Spotlight article on West Prussia. In 2014 she published "DNA, Internet Research, and The Scots in Germany.
She has published three 600 page, fully cited family history books: The Wilhelm Krupp Family from Kreis Rosenberg, West Prussia to Big Rapids, Michigan, (2005) and The Wolf-Stanislawski Family from Kreis Rosenberg to Big Rapids, Michigan, (2007) centered on two maternal families Collateral lines of immigrant ancestors and descendants were included. Her third book (2010) The Three Spurgat Families from Wylkowiszki focused on paternal ancestors, Germans in the Kingdom of Poland (Congress Poland), a Protectorate of the Russian Empire, now Lithuania. A fourth book on her immediate family followed in 2012. In 2015 she published an addendum to The Three Spurgat Families from Wylkowiszki.
Since May 2012 she has written a weekly post on the blog G-GLISP, Genealogy for German Lutherans in Suwalki Province, to help connect serious family researchers with ancestors from this area.