Looking Back at the FEEFHS 2017 Conference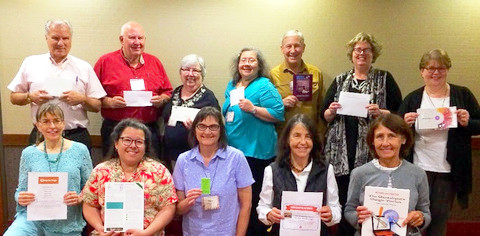 The 2017 FEEFHS Conference was held July 17-21st at the Plaza Hotel in Salt Lake City Utah. Attendees came from numerous U.S. States and Canadian Provinces and from as far away as Budapest, Hungary. Pre-Conference attendees had the opportunity to learn how to find an ancestor's village of origin, read old German handwriting, or even to read the Cyrillic alphabet. The numerous conference tracks included a review of records, geography, and research methodology in the Austro-Hungarian Empire, Poland, Russia, and Germany, as well as Russo-German and Jewish Research. There was also a DNA track with genetic genealogy expert Diahan Southard.
Greg Nelson, Content Strategy specialist for East Europe and Central Asia in the Records Division of FamilySearch gave the opening keynote on the topic "Accessing and Acquiring the Records of Eastern Europe: Work of the Family History Record Services 2012-2017." The closing banquet keynote speech "Every Picture Tells a Story" was delivered by FEEFHS board member, Dave Obee.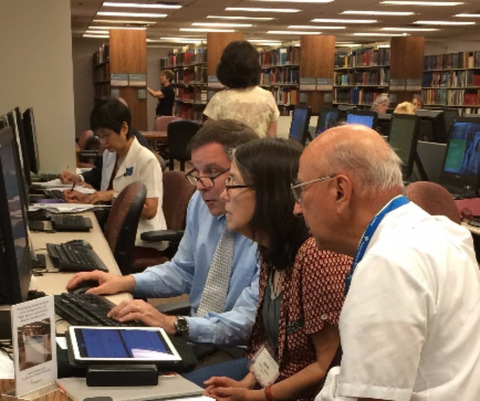 One of the best aspects of any FEEFHS conference is the opportunity to meet experts and collaborate with others who are researching their East European heritage. Below are a few candid moments from the conference where attendees are busy learning and sharing together.
Did you miss out on this year's conference? Or did you join us and are excited to come back to learn more? Next year's conference will be held August 6-10, 2018. Once again, we will be right next door to the Family History Library in Salt Lake City.