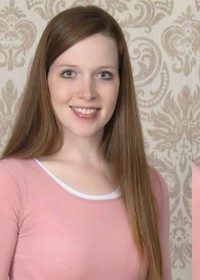 Name
Careen Barrett-Valentine
Job Title
Professional Genealogist
Biography
Careen Barrett-Valentine, AG, has a Bachelor's Degree in Family History from Brigham Young University, and has been conducting professional research since 2007. She is accredited in the Germany region by the International Commission for the Accreditation of Professional Genealogists (ICAPGen). She was a co-compiler, editor, and/or project coordinator for volumes 2-8 of German Immigrants in American Church Records, a valuable resource for loading Protestant immigrant ancestors in Germany.
While most comfortable researching in 15th to 20th century German language documents, Careen's interests are varied and her approach to research pioneering and adventurous. "Impossible" immigration problems are a particular favorite.
In her free time, Careen enjoys spending time with her 6-year-old son, and translating/indexing documents in Hebrew, Russian, and Old Church Slavonic. Her research specialties include German, Swiss, Polish, and Jewish.