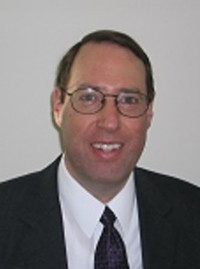 Job Title
FamilySearch Content Manager
Biography
David Ouimette, CG, CGL, manages Content Strategy at FamilySearch, prioritizing the acquisition and online publication of records worldwide for family history research. His team prioritizes camera placement and targets records in national, regional, and local archives around the global. He has conducted research in hundreds of archives across dozens of countries in North and South America, Europe, Africa, and Asia. He also guides record selection for collaborative projects with Ancestry.com, Findmypast, and MyHeritage.
Previously, David was product manager at Ancestry.com, responsible for family trees, United States records, and the search experience. David regularly lectures at national genealogical conferences and institutes. He holds B.S. and M.S. degrees in Mathematics from Brigham Young University, has contributed articles to many magazines and journals, and authored Finding Your Irish Ancestors: A Beginner's Guide.
David and his wife, Deanna, reside in Highland, Utah, and have eight children.