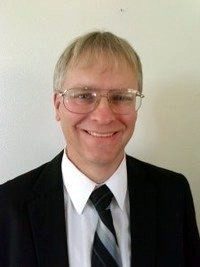 Job Title
European Research Specialist
Fritz Juengling, Ph.D., AG, earned a BA in Secondary Education and a BA in International Studies German Emphasis, graduating with Honors from Western Oregon University. He attended the University of Minnesota where he received his Master's and Ph.D. in Germanic Philology with minors in both English and Linguistics.
The highly specialized field of Germanic Philology combines languages, linguistics, paleography and history. In completing the programs Fritz demonstrated competence in English, German, Medieval Latin, Dutch and Norwegian; and took courses in fourteen other languages, Latin and Greek philology, and both Latin and Middle English paleography.
Fritz has taught all levels of German, including Medieval German literature, and Old English (Anglo-Saxon) at the college level; German, English, and Latin at the high school level. He is an accredited genealogist for Germany through The International Commission for the Accreditation of Professional Genealogists. He is a European Research Specialist, specializing in German, Dutch, and Scandinavian research, at the Family History Library.