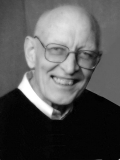 From it's humble beginnings, the Foundation for East European Family History Studies (FEEFHS) has become one of the most outstanding organizations in Eastern European genealogical research.
The idea to create an international organization designed to foster the development of East European genealogy was conceived in 1992 by a small group of leading genealogists, linguists, and other specialists with East European expertise and diverse ethnic, religious, and national backgrounds. Charles M. Hall conceived the idea of an international federation concentrating on East European research, and invited the group to meet in Seattle, Washington that June to consider the best ways to proceed.
At that time, the recent collapse of the Iron Curtain had created new opportunities for working with Eastern European records, previously unknown or inaccessible to the genealogical community. This flow of information coincided with an upsurge in interest in genealogy and the movement to establish new genealogical societies in particular ethno-geographic niches. The founders of FEEFHS recognized the need for a support organization to foster the creation and development of individual societies, promote interaction between societies for mutual benefit, and advance the field of Eastern European genealogy research in general. Existing genealogical umbrella organizations served primarily North American and British Isles interest groups. The same kind of support organization was needed for the Eastern European genealogy. Thus, FEEFHS was born.
By the end of 1992, eleven societies embraced the concept of FEEFHS as founding members. A constitution and bylaws were ratified in 1993 (and revised in 2002). The number of FEEFHS' member organizations doubled each year for several years after its founding. By bringing together people with similar interests, FEEFHS helped inspire the creation of several new organizations, including the Galizien German Descendants and the Silesian American Genealogical Society. In 1995, FEEFHS introduced the Docent of Historical Studies (ДИН) credentialing program for certifying Russian research professionals.
The FEEFHS website has served as an incubator of sorts, providing an Internet presence for dozens of societies until they were able to start their own sites. Our influence over the years cannot be overstated. The development of electronic communications to facilitate global outreach and community building was then in its infant stages. FEEFHS became one of the earliest genealogical organizations to establish a presence on the Web in May 1995. Our own domain, FEEFHS.org, was introduced in the spring of 1996. Our website featured the first Eastern European map collection for genealogical use. From the beginning it has provided web space and links to member organizations and individuals. The site has received several awards over the years, and was recognized in the first New York Times article on web-based genealogical research.
On November 24, 2015 FEEFHS obtained IRS section 501c3 tax exempt status which permits FEEFHS to receive tax deductible donations for your income or estate tax returns. Please see the "Guide to Assisting Your Genealogy Passion & Reducing Taxes" section for additional information
FEEFHS has been actively involved in numerous activities over its 25-year history. Among other things, FEEFHS activities have included:
Publishing an annual professional journal
Publishing an online member newsletter
Maintaining the award-winning feefhs.org web site since 1996
Hosting annual international conferences
Creating and hosting genealogy databases
Hosting a premier collection of historical maps online
Promoting awareness of member societies
Promoting communication among member societies
Providing support to member societies and to the creation of new societies
In early 2010, FEEFHS adopted a new approach, eliminating the formal concept of paid membership and dispensing with the annual journal. FEEFHS is open to everyone, and offers the current website as well as an annual workshop for genealogical researchers.