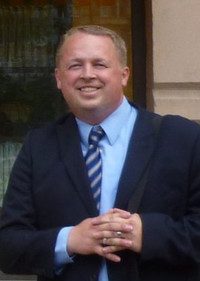 Biography
Greg Nelson was born in Salt Lake City, Utah and grew up in Salt Lake City and Wilmington, Delaware. He earned a BA in Russian from Brigham Young University, an MA in Slavic Linguistics and Literature from the Ohio State University, and a BS in Computer Science from Weber State University.
Previous to employment at FamilySearch he was a database administrator and web developer with the State of Utah. He currently works with the Content Strategy group in FamilySearch and is responsible for discovering and publishing records from East Europe, Central Asia, and the Middle East.
He and his wife Kathryn are the parents of 15 children and live in Stansbury Park, Utah.