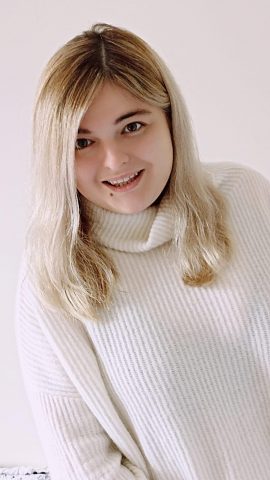 Job Title
Genealogist (court, probate, forensic)
Alina Khuda has a BA (Hons) and MA (Hons) degrees in Social Studies and Politics, studied in the USA (sponsored by the US government). She participated in GOI Peace Foundation and UNESCO projects from 2009.
Moreover, she has extensive experience as a court expert, probate genealogist and a forensic genealogist from 2015. Established KGS (Khuda Genealogical Services) in 2016.
She is an expert criminal genealogist in the US courts and a course editor for the University of Genealogical Studies. With a sufficient experience in journalism and genealogy Alina and her team provide search of unknown relatives and missing beneficiaries for estates the USA, Canada, Australia, Germany, UK, EU.
An expert for genealogical data in the Eastern Europe, specialized in
Jewish Galician Records
Orthodox Christian
Old Believers
Greek Catholic
Roma Catholic
Evangelical Protestant
Mennonite records
She did research for the government, non-government organizations, attorneys, trustees, companies worldwide as well as tremendous amount of private clients. Alina is a member of the Association of Professional Genealogists and Genealogical Organization «Nashi Predky» (NJ, USA)