Bosnia-Herzigovina Resources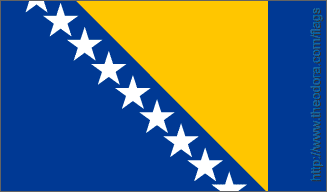 Basic Information
Capital city: Sarajevo
Population: 4.5 million
Click the local Bosnia time below to see the weather, holidays, and more. 
Maps and Gazetteers
Austria and Western Hungary South 1908
Bosnia - Herzegovina 1882
Turkey in Europe West 1908
Societies and organizations
None available at this time.
Other Information of Interest
Flags courtesy of Flags of All Countries used with permission.