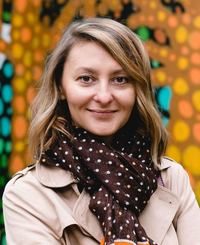 Job Title
Professional Genealogist
Biography
Valentina Nagy is a professional genealogist based in Budapest, Hungary. Historian by training, she considers family history as a case of "microhistory", understanding the past through lives and experiences of individuals. Valentina holds an Master of Arts degree in Comparative History of Central, Eastern and Southeastern Europe from Central European University (Budapest, Hungary).
Valentina specializes in Eastern European research, with geographical focus on Ukraine, Russia, Hungary, Romania, Republic of Moldova and the Baltic states. Her favourite challenges are identifying localities of origin, finding "well-hidden" ship manifests, decyphering handwritten texts, and cross-border research. She has experience in probate research and forensic genealogy as a lead researcher for the ex-Soviet countries, and on several occasions served as an expert witness at hearings of the Surrogate Court of New York.
Valentina is the owner of the Kinship Genealogy Research, working on requests from genealogical companies and private clients. She has lived in several Eastern European countries and speaks Ukrainian, Russian, English, Hungarian and Romanian languages.