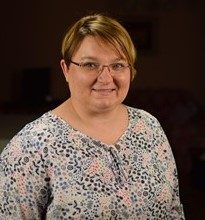 Job Title
Professional genealogist, APG member
In her early twenties, Lidija started researching Slovenian genealogy. She then moved to Croatia where she gained valuable knowledge and experience in researching genealogy and family history in both of these countries.
She has served as a member of steering committee for Croatian Genealogical Society "Pavao Ritter- Vitezović" for seven years. During that time, she promoted genealogy and helped it become more popular in Croatia.
She also gave numerous genealogical presentations and lectures at Croatian Genealogical Society "Pavao- Ritter Vitezović", Slovenian Genealogical society, Family History Centers and local libraries.
She is currently serving as a Family Search Center Director for the country of Croatia, covering the area of 4 million people. She has also organized many genealogically related classes and is currently serving as Croatian Genealogical Conference Program Director.
Lidija is also specialized in Slovenian research.
As a mother of three girls she tries to balance her time and efforts between working hard to help others in their family histories through her successful family company and keeping three corners of her home.