The Case of the Missing American
Lost Adventures: from Wango to Solovetski Island with John William Adkins AN AMERICAN'S FATE IN STALIN'S SOVIET UNION An unusual subject was investigated by Blitz Information Services - BLITZ over a four year period beginning in 1996.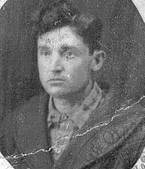 A client approached us with a request to look for information about his relative who was an American. This grand-uncle, John William Adkins, was a miner in Alaska and disappeared into the Soviet Union when he was trying to travel to Argentina to find work. It was his misfortune to book passage to Argentina on a Soviet freighter. The last letter his family received from him was from Ketchikan, Alaska dated Dec. 1924.
The sad story of the misadventures of this person in Soviet Russia was revealed by BLITZ using many Archives and an in-depth step by step process. As became known through this research, Adkins did not have any travel documents and was arrested in Petropavlovsk for illegally arriving in the country. He then received a temporary residence permit in Khabarovsk and began to travel across the country looking for a job. He sought work in cities such as, Irkutsk, Moscow, and then Tula. He tried unsuccessfully to receive the necessary residential documents to stay in the Soviet Union. Consequently he was arrested in Tula on the charge of expiration of Residence Permit.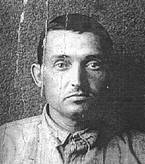 It is impossible to imagine how this person could reside in the Soviet Union without any documents and without the knowledge of the Russian language. It seems that the Soviet authorities could not decide what to do with him. On November 5, 1927, they deported him to Estonia in a rather un-official way. They took him to the border and ordered him to go to the other side. He was then arrested by the Estonian border guards for illegal border crossing and jailed in the Tallinn prison. This could have been the solution to his problems because Estonia (in contrast to Soviet Russia) did have diplomatic relations with the USA at that time. The American consul came to the prison and offered him an American passport to return to the USAHowever, he refused this offer, declaring that he wished to be an Argentina subject and hoped to make his way there.
He was exiled back into Russia and then deported to Finland where the Finnish government put him in prison. He was soon returned to the Soviet Union where he was exiled to the city of Vologda. From there he went to Leningrad and tried again to go to Finland in order to find a ship going to Argentina. He was arrested at the Finnish border and was returned to Leningrad where he was imprisoned. On September 24, 1929 he was sentenced to the Solovetskii labor-corrective camp (gulag) in the far north as a "socially dangerous element".
This was the last mention of him in documents found by BLITZ using many Russian and Estonian Archives. Information about his ultimate fate has not yet been found in the archival documents of this camp nor at the FSB (former KGB). He could have died or been killed during deportation to the gulag or disappeared by some unknown reason.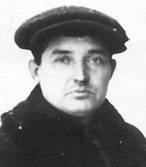 After BLITZ succeeded in finding materials which documented these events, our client who ordered this work came to Russia several times. He visited the cities in which his relative had resided as well as Solovetskii island and offices of the FSB Archives, where documents concerning his grand-uncle are held. Our client wrote a book about his grand-uncles tribulations in the Soviet Union. Copies of the book and short leaflets about this story were circulated in various cities and institutions in Russia in hope that somebody may know about the ultimate fate of his relative. With this same goal, BLITZ arranged a radio program on this subject at Radio 'Svoboda' [Liberty]. None of these efforts have yet provided an answer to this last question.
This successful search is an example of how Blitz used some very limited initial information, i.e. the persons name, a 1928 newspaper story from Salisbury, Maryland, and the American file from the National Archives in Washington, D.C. (from the American Consulate in Estonia in 1927), to track down relevant documents in Russia. Much of this research required accessing the archives of the FSB (former KGB), and even the Estonian archive. Blitz found this to be a rather difficult assignment but not impossible.
For information searches, contact BLITZ Information Services at rublitz@gmail.com.